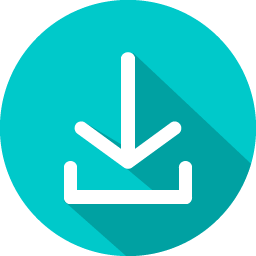 Download the latest software updates from MONISMS. Product firmware, software upgrades and standalone applications.
DANTE Software UI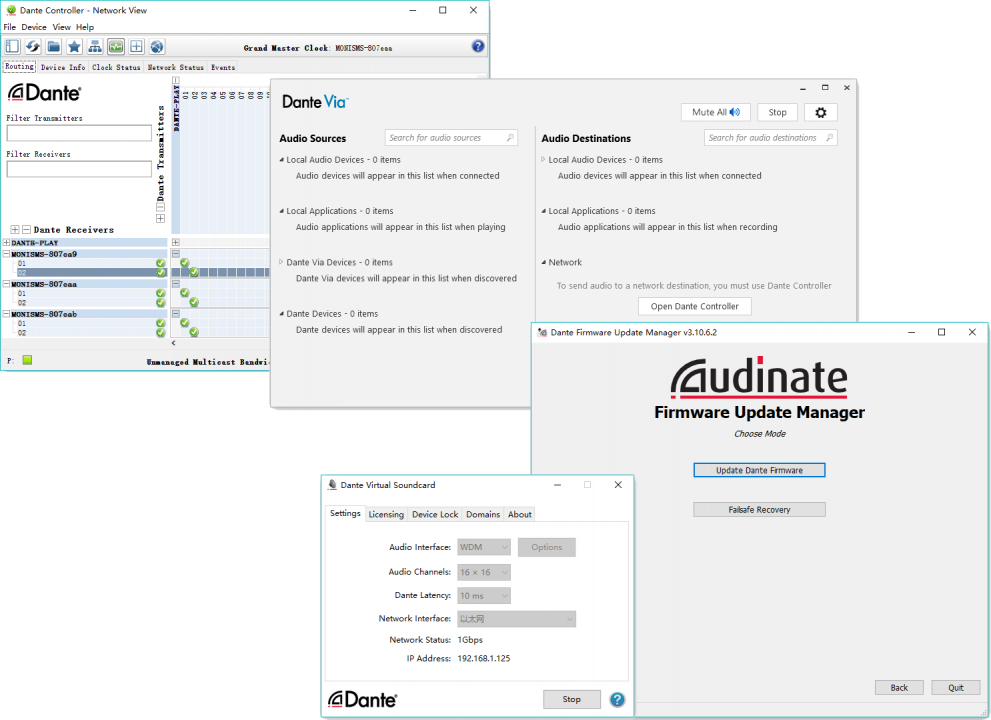 Dante Controller Download
Dante Controller is a free software application for Windows and Mac OS X that allows you to set up and manage audio routes in a Dante audio network, and configure your Dante devices.
It also provides real-time network monitoring functionality, including multicast bandwidth usage, latency monitoring, clock status monitoring and configurable event logging, enabling you to quickly identify and fix potential issues on the network.
Dante Controller v4.1.0.5 (Windows)        Dante Controller v4.1.1.2 (macOS)
Dante Firmware Update Manager Download
Dante Virtual Soundcard Download
Dante Virtual Soundcard allows your PC or Mac to connect to a Dante audio network. Dante Virtual Soundcard uses the Ethernet port on the computer to communicate with a network of other Dante enabled devices. No auxiliary hardware is required.
Audio applications use the Dante Virtual Soundcard as they would any standard ASIO, WDM or Core Audio interface. Popular applications like Cubase, Nuendo and Logic can transmit and receive up to 64 channels to networked audio equipment via the Dante Virtual Soundcard. Dante Virtual Soundcard also works with popular audio applications such as Skype, Windows Media Player and iTunes.
Dante Virtual Soundcard v4.0.4.4 (Windows)      Dante Virtual Soundcard v4.0.4.3 (macOS)
Dante Via Download
Dante Via is easy-to-use software that delivers unprecedented routing of computer-based audio, allowing a wide range of applications and devices to be networked and interconnected, easily and inexpensively.
■Expand your Dante network to include your Mac or PC and all its connected devices
■Route audio from and to your computer applications
■Monitor any channel on your Dante network from your computer
Dante Via v1.2.0.6 (Windows)      Dante Via v1.2.0.8 (macOS)
MNS-3A11OWS-1P DANTE/AES67 IP Outdoor Wall Mounted Speakers User Manual
MNS-6A11CPS-1P POE+ DANTE Cylinder Pendant Speakers User Manual
MNS-6AXXCS-1P DANTE/AES67 IP Ceiling Speaker User Manual
MNS-6AXXCS-2P DANTE/AES67 IP Ceiling Speaker User Manual
MNS-8AXXWS-1P DANTE/AES67 IP Wall-Mounted Wooden Speakers User Manual
MNS-8AXXWS-2P DANTE/AES67 IP Wall-Mounted Wooden Speakers User Manual